Update: Intuitive Daily Stitching
There is now a duplicate version of this course, fully subtitled on each page of every lesson for improved access and inclusivity.
If you have already purchased the standard version and would like access to the subtitled course as well, please get in touch. You don't need to pay twice.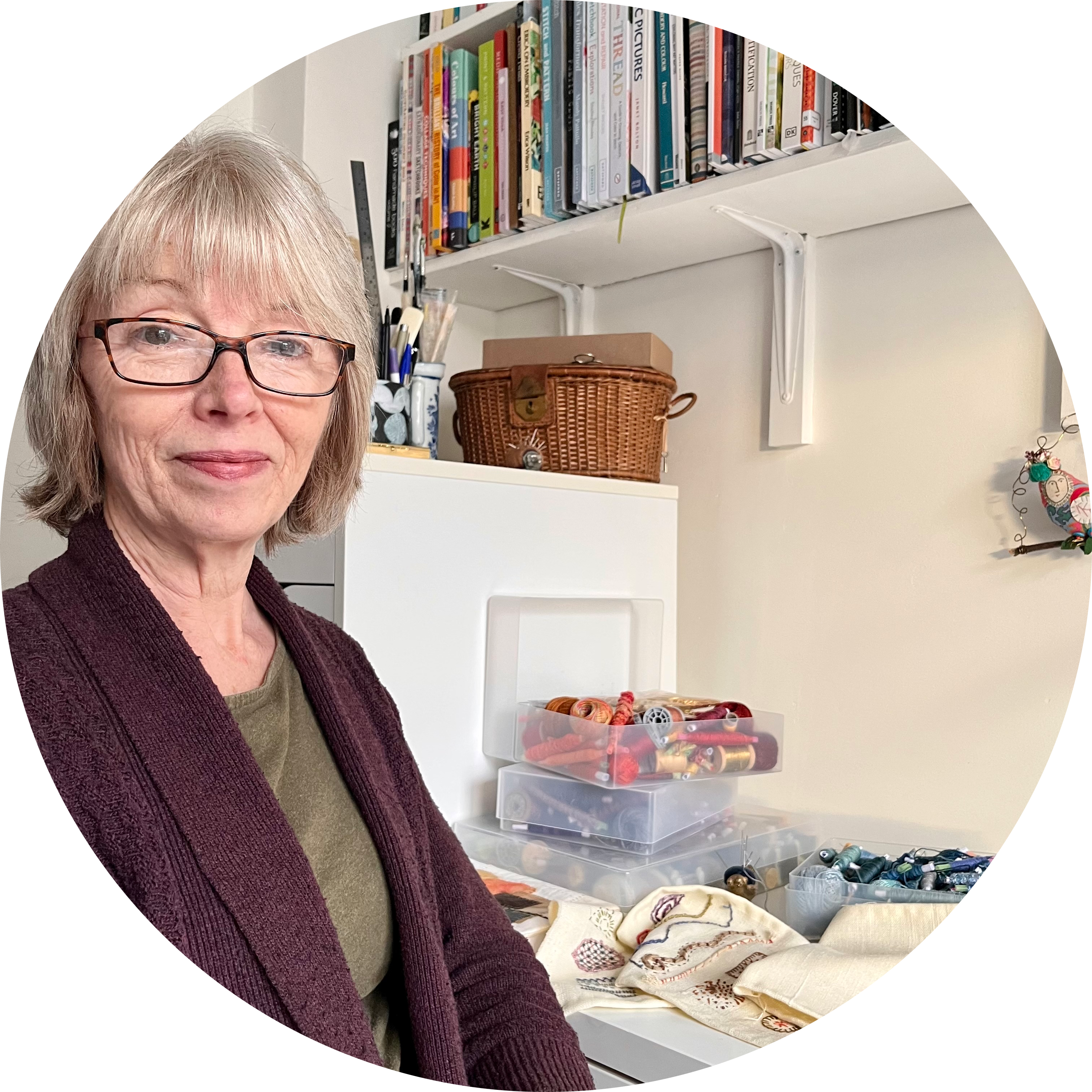 I'm a mixed media and textile artist living in the UK.
I've enjoyed hand embroidery and hand stitching for most of my life, and I'm delighted to share some of these techniques with you.