Stitch a Little Landscape
Join me in this online course and learn to use your fabric scraps to design and make a little layered landscape.
Using some very simple hand-embroidery stitches, you'll learn how to create beautiful landscapes by layering various kinds of fabric scraps.
This course is suitable for confident beginners in hand stitching, or for intermediate stitchers looking for a new way to use up all those fabric scraps and leftovers.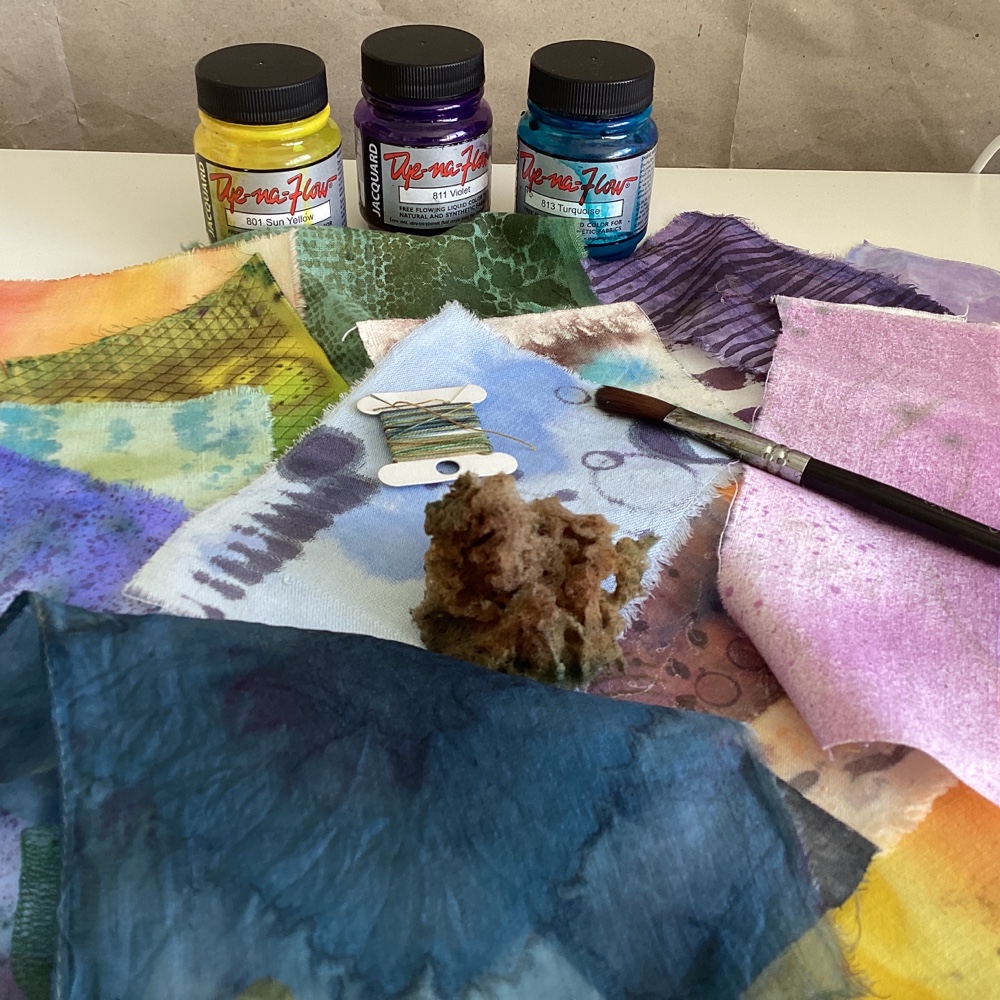 Paint your own fabrics
I'll show you some basic fabric-painting techniques so that you can paint, stencil, stamp and decorate your own fabrics, creating a hand-dyed look.
I'll show you how to paint thread too.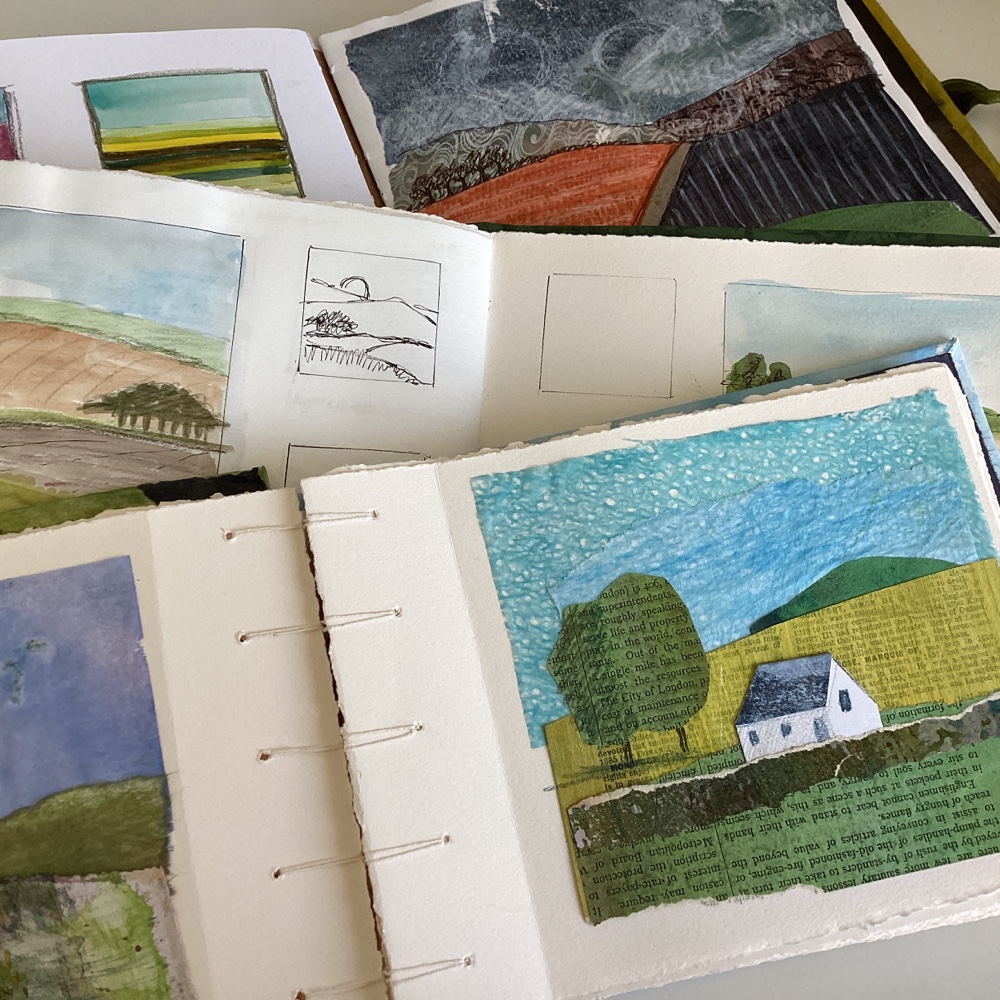 Using a sketchbook

I'll show you how to use a sketchbook to plan, design, and develop your ideas. You can see some of my sketchbook pages and I'll demonstrate some easy drawing, painting and collage techniques that you can try.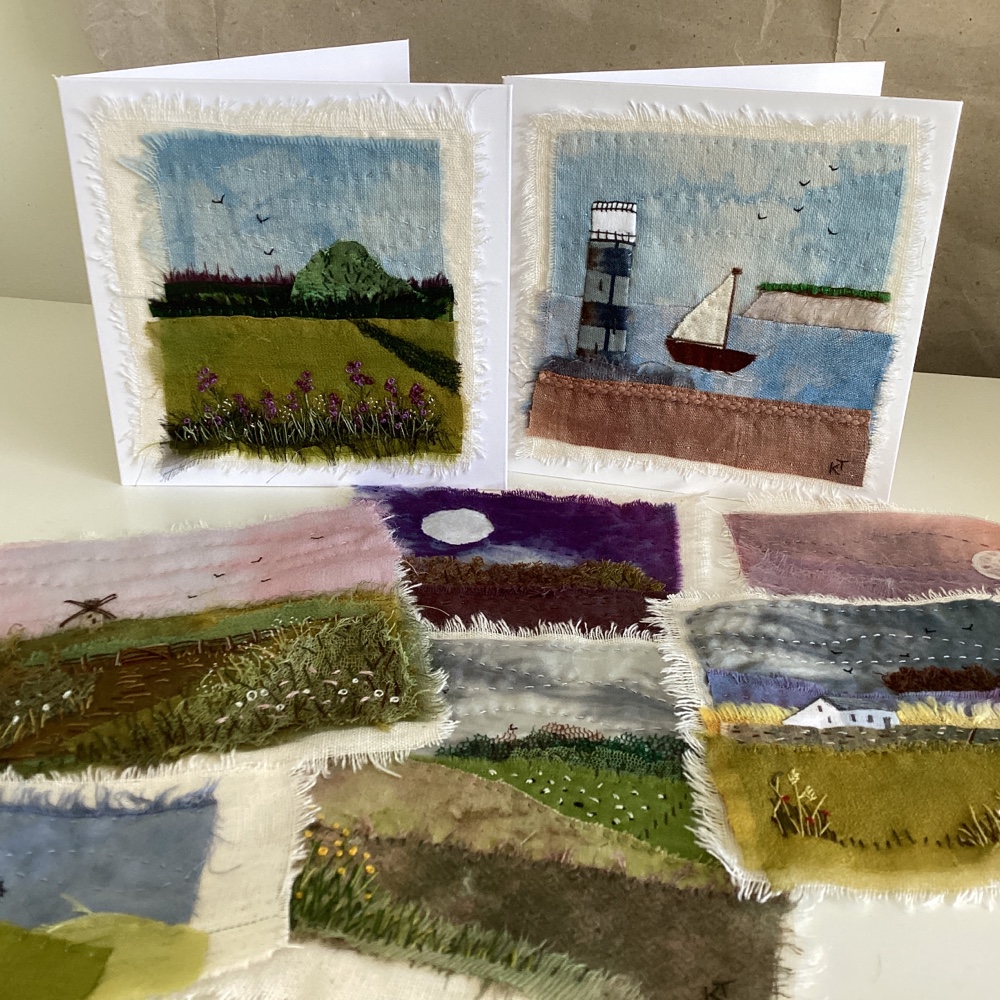 Little landscapes

Stitch with me to create skies, hedges, fields, fences, gates, sheep, lighthouses, windmills, houses and a variety of foregrounds. I'll show you how to turn your creations into beautiful greetings cards that you can give to someone special.
Here's my other course:
Learn some mindful stitching techniques and begin a daily stitch practice using some very simple hand embroidery stitches.